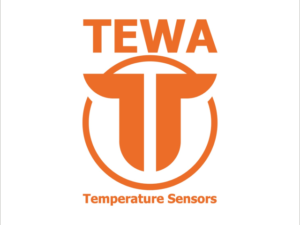 About TEWA Electronic Groups
Tewa Electronics Group is a leading NTC Thermistor and Temperature Probe manufacturer located in Lublin, Poland serving Europe and the Americas.
Tewa Electronics Group has grown from the established Polish company "TEWA" which has more than 53 years of experience in serving customer needs and supplying Temperature Sensing Solutions to a broad spectrum of user markets.
TEWA's expanding organization has operated in the electronics market for more than half a century, constantly enhancing and improving our thermistor manufacturing processes. To meet the requirements of this competitive market, Tewa Electronics Group has adopted a policy of continual quality improvement of both product and service. Dynamic and flexible sales and engineering teams are focused on providing superior customer service.
We will continue to dedicate the efforts of all of our employees to total customer satisfaction by striving to :
manufacture thermistors and temperature probes to the highest quality standards.
be the most responsive and flexible thermistor supplier in World.
offer outstanding customer service.
supply customized and standard products at fair prices.
TEWA's Design and Manufacturing Engineering resource is focused to provide you, the customer, with a complete sensing solution rather than just a range of standard catalogue products. TEWA's Engineers will be pleased to work with you, the customer, to develop a temperature sensing solution to meet your specific application requirements. TEWA can contribute more than 53 years of sensor design and manufacturing expertise to the partnership.
The Highest Quality Equipment
TEWA uses production and test equipment that is of the highest quality with flexible configurations.  Their ceramics manufacturing line is based on the latest technology a fully automatic, state-of-art, multilayer process offering the highest standards of reliability and control.
Innovation And Technology Improvement
TEWA is constantly focused on customers' requirements. We develop and manufacture products with creative ideas and an innovative technology.
The combined knowledge of the wide range of specialists and engineers results in continuous product development and new materials applications.
As an ISO 9001:2009 certified company, TEWA products are compliant with The Restriction of Hazardous Substances Directive (RoHS2). They are enhancing their process to offer you, our customer, products meeting the relevant quality and environmental standards such as REACH, UL, FDA, EX and CRMT compliant.